Theatre Pub: How to Ride a Bus in San Francisco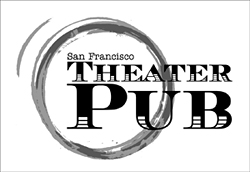 San Francisco Theater Pub returns to Cafe Royale on Monday, March 22nd at 8 PM for "How to Ride a Bus in San Francisco", a collection of Muni-based stories by local writers illustrating the written and previously un-written rules for riding the bus properly. Pieces include short plays, poems and songs meandering across the city on a number of well-travelled Muni lines.

Material and performances by: Claire Rice, Joe Milller, Ryan Hayes, Brian Markley, MR Fall, Nancy Cooper Frank, Julia Heitner, Wylie Herman, Jenni Gebhardt, Leigh Shaw and more!

The full journey, with return, is FREE as always; no Theater Pub fare increases on the horizon. We do hope you'll have a couple of beers with us though. It's Monday after all.